NO LOGO
| | |
| --- | --- |
| Rating: | 0% |
| Rated by: | 0 users |
ADIDASCZ.cz
Sportovní oblečení a boty adidas
Czech Republic
-
www.adidascz.cz

Add to Favorites
Boty adidas Counterblast G97364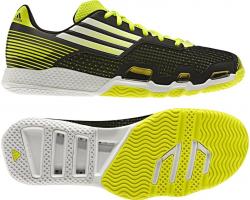 Price
:
3,299.00 CZK
- approx.

156.17 USD*
Boty adidas Counterblast G97364 Vysoce prodyšné, stabilní a s minimální hmotností. adiTUFF™ proti oděru v oblasti prstů. adiPRENE® pro optimální odpružení v oblasti paty. 3D Stabilizer dodává podporu během multisměrových pohybů. TORSION®SYSTEM podporující střední část nohy. "non-marking"(nedělá šmouhy) gumová podrážka. Boty pánské » sálové, sálovky » Boty adidas Counterblast G97364
REGION INFO

n/a

WARRANTY

n/a

WEIGHT

n/a

VAT

21%

PRICE WITHOUT VAT

2,726.45 CZK

- approx.

129.06 USD
SHIPPING
Shop does not deliver to your country.

more countries
You can use the services of these shipping forwarding companies:
(There is no connection between these companies and the online shop.)
CONTACT
Shop does not communicate in your language.

more languages
BRICK AND MORTAR STORES
No stores in your country.

more countries
LOCATION OF SHOP'S COUNTRY (CZECH REPUBLIC)